Where you're going #WednesdayWisdom #quote #motivation #inspiration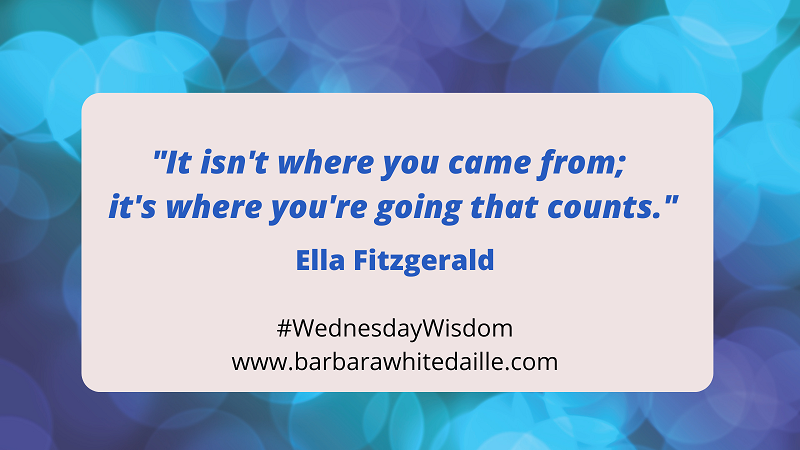 "It isn't where you came from;
it's where you're going that counts."
Ella Fitzgerald
For me, this quote works in so many areas of life: our backgrounds; memories – good and bad; successes and failures; hopes and dreams.
The quote can't erase the past or solve all our problems. But keeping it in mind as we go forward can help us remember the multitude of ways we have the power to change, such as focusing on the positive, making better choices, and moving in a new direction.
I definitely have a list of areas that will benefit from this mindset.
If you have a few items of your own, give the quote some thought and see if it will help you, too.