Welcome to Barbara White Daille's Web home!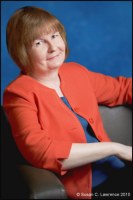 Hi, and thanks for stopping by. I'm Barbara, and I write small-town romance that usually includes quirky characters and a touch of humor.
The big news at our house is the upcoming book birthday of my next Snowflake Valley story from Entangled Bliss! One Week to Win Her Boss debuts next month.
The latest book in the Hitching Post Hotel series from Harlequin is The Rancher's Baby Proposal.
Have fun looking around the site and "The Daille-y News." And consider signing up for my newsletter, where you'll get insider info.
All my best,

Coming Soon!
One Week to Win Her Boss
Book 2, Snowflake Valley
November 13, 2017
Latest Releases
The Rancher's Baby Proposal
Book 6, The Hitching Post Hotel
Amazon
Barnes & Noble
Books-A-Million
Harlequin
IndieBound
Kobo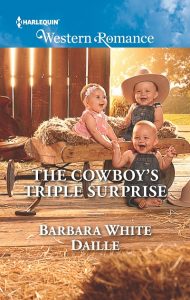 The Cowboy's Triple Surprise
Book 5, The Hitching Post Hotel
Amazon  
Barnes & Noble  
Books-A-Million
Harlequin  
IndieBound  
Kobo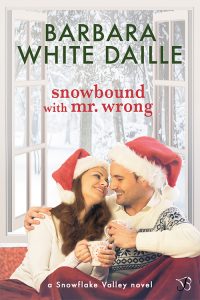 Snowbound with Mr. Wrong
Book 1, Snowflake Valley
Amazon
Barnes & Noble
iBooks
Kobo