What matters most #motivation #inspiration #quote
Last Wednesday, I whined…uh…blogged about a slow-down in progress. But in that post, I also shared a list of solutions. Today, I'm talking about what to do when nothing seems to work.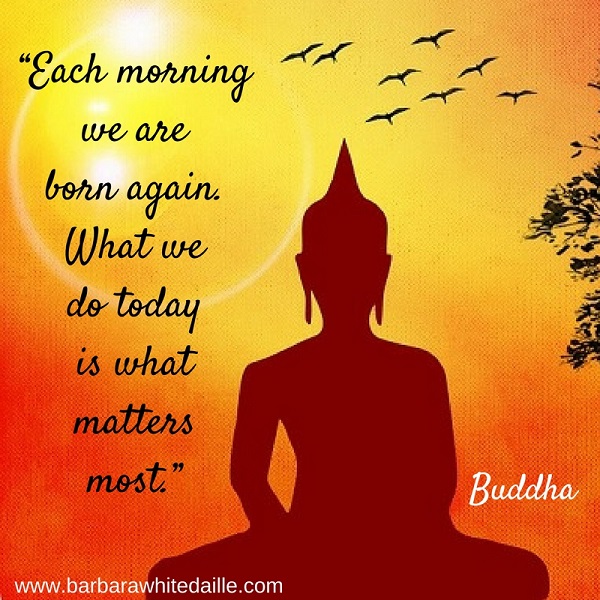 "Each morning we are born again. What we do today is what matters most."
Buddha
What this says to me is that every day we have an opportunity to begin with a clean slate. To start fresh. And to stop beating ourselves up for what we didn't accomplish in previous days or weeks.
One thing on my To-Do list that I struggle with constantly is exercise. I know how important it is to get up and get moving and how good it makes me feel. I've definitely heard how well it can help lower stress levels, and who can't use some help with that!
Yet exercise is one of those things that slips lower and lower on my list, if it doesn't fall off altogether.
You probably have some elusive items on your list, too.
For me, it's probably best to exercise early in the day. So this is the plan:  tomorrow, as soon as I'm out of bed, I'm going to grab my yoga mat for a few stretches and some easy poses.
What are you going to do to get yourself off to a fresh start?