Read this graphic twice! #WednesdayWisdom #quote #inspiration #motivation #goals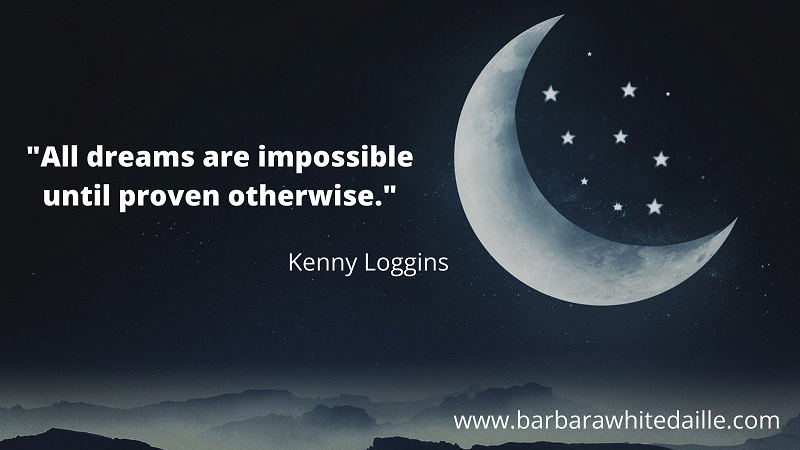 "All dreams are impossible
until proven otherwise."
Kenny Loggins
Isn't this a great quote? When I first read it, I wasn't expecting the unexpected. My brain mixed everything up and said to me, "Wow, that's so negative!"
Of course, second time around, my brain and I got it.  🙂
Instead of discouragement, the words actually provide both a wonderful incentive to make us work harder and a great I-dare-you for those of us who rise to a challenge.
The quote encourages us to dream big and hold onto those dreams for as long as it takes to realize them, no matter what anyone else thinks about our chances of success.
Where would we be today without Thomas Edison, Marie Curie, Jonas Salk, the Wright Brothers, and a very, very long list of other scientists and inventors who never gave up? They kept at it until they reached their goals, brought their ideas to life, and made their dreams come true.
Have you been holding onto a goal, an idea, or a dream?
Go for it and prove it possible!