Dance in the rain #WednesdayWisdom #quote #motivation #inspiration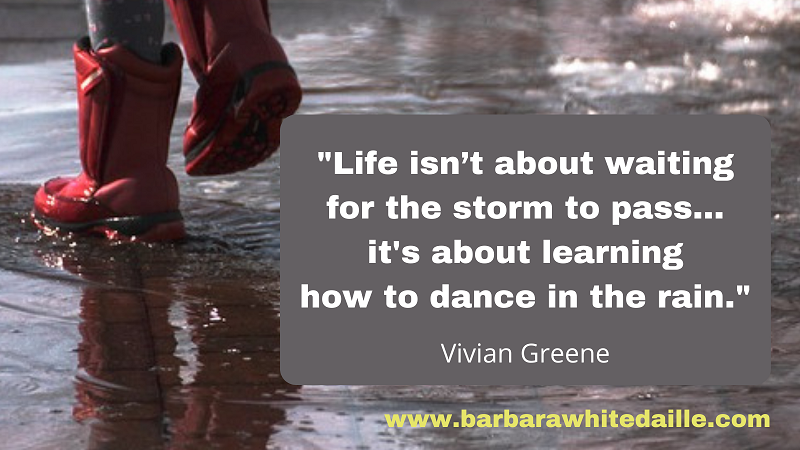 "Life isn't about waiting
for the storm to pass…
it's about learning
how to dance in the rain."
Vivian Greene
Are you a "glass half-full" or "glass half-empty" kind of person? When you're handed lemons, do you turn them into lemonade? If a storm hits, would you go out and dance in the rain?
When life throws us a curve, we have choices:
We can wait and do nothing or jump in with both feet and make the best of the situation.
We can use the power we have to spin our thoughts in a positive direction.
When we're faced with a difficult issue, helpful reminders come in handy. And there are multiple ways we can look at them.
For example, here are just a few sayings the above quote brings to mind for me:
Let a smile be your umbrella.
Look for the silver lining.
Seize the moment.
Make the most of every opportunity.
Do any of the above speak to you? Or if you have another favorite quote or saying that powers you through difficult times, would you share it in the comments below?
Thanks for checking out The Daille-y News!