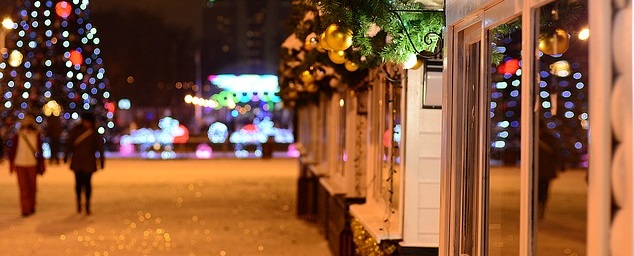 Writing books in a series is such fun because the readers—and I—get to know the characters and the location where the story is set. In One Week to Win Her Boss, a book in the standalone Snowflake Valley series, we learn why the town is so special.
This is from the perspective of the hero, Nick.
Amber had told him the businesses on Icicle Lane stayed open later than usual this time of year, taking advantage of the additional tourists here for the festival.
Night had fallen a long while ago, but the area was as bright as day. Strings of colored lights arced across the street between the posts. Wavy rectangles of light shining through store windows and doorways made the sidewalks look like rivers of gold.
He shook his head.
Amber glanced up. "What's wrong?" she asked quietly under the noise of the conversations around them.
"Nothing. I was just thinking everything seems…" He laughed sheepishly, then finished, "…magical, I guess. Must be why you like it so much."
He heard her sharp intake of breath. As if to cover the reaction, she opened her eyes and mouth wide in exaggerated surprise. "Oh, my. Is that really you talking, Scrooge? Can it be you're beginning to mellow?"
"I didn't say I liked the place," he protested, laughing again.
"Ah…but that's the thing about Snowflake Valley. It's not just a place, it's a feeling."
Hope you liked this peek into
One Week to Win Her Boss!
~ ~ ~ ~ ~
Thanks for visiting The Daille-y News.
For insider info about my books and writing life,
consider signing up for my newsletter.