Merry mistletoe…or is it? #holidayromance #teasertuesday #MFRWorg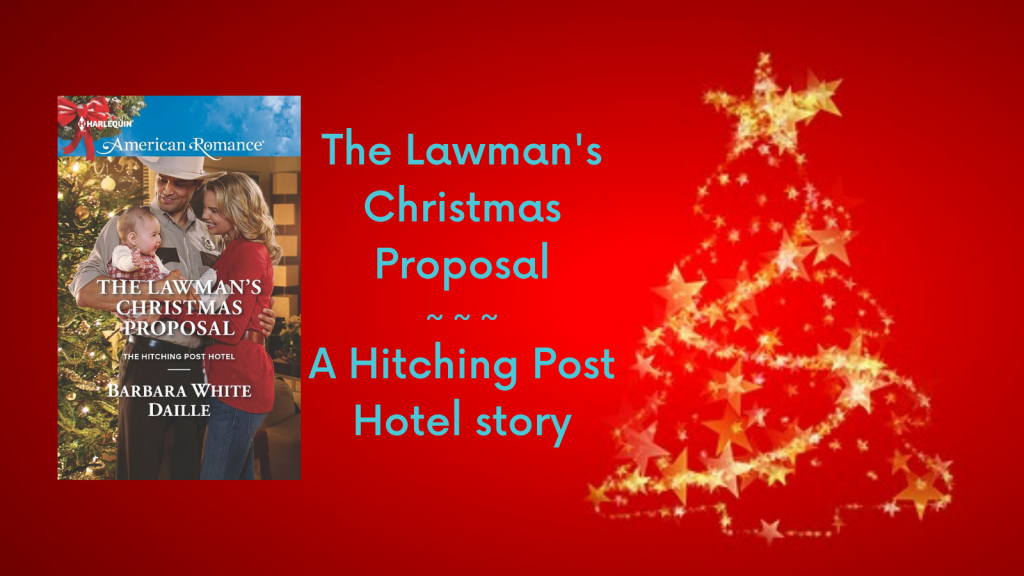 Can you believe Christmas is just around the corner? This year the holiday will be different thanks to COVID-19, but we're planning to celebrate the day with a turkey dinner as usual. Then we may curl up in front of the tree with a cup of hot chocolate and a good book.
I always like to read Christmas-themed stories during the second half of December and into January. If you do, too, I invite you to check out one of my books, The Lawman's Christmas Proposal. This story, part of The Hitching Post Hotel series featuring matchmaker Grandpa Jed, focuses on his granddaughter, Andi. And in this small clip, she's not enjoying the focus on all!
Andi was only halfway through the doorway into the lobby when laughter broke out behind her and she felt a hand on her arm. She turned to find Mitch smiling at her. Because he knew he had to. The thought left her misty-eyed.
He still held Missy, who had curled her fingers in his hair.
With his free hand, he pointed upward. She didn't need to look to know exactly what she would find. She stood directly beneath the sprig of mistletoe Jed had hung from the door frame.
Her heart sank. She couldn't stand here and kiss Mitch in front of all her family.
She might be playing a role for them, but his mouth on hers would be all too real.
Find The Lawman's Christmas Proposal here: 
Amazon http://www.amazon.com/dp/B00WARV1R2
Barnes & Noble http://www.barnesandnoble.com/w/1121775760
Books-A-Million http://www.booksamillion.com/p/Q128317207?id=6188230701440
Harlequin https://www.harlequin.com/shop/books/9781460388495.html
IndieBound http://www.indiebound.org/book/9780373755967
Kobo https://store.kobobooks.com/en-US/ebook/the-lawman-s-christmas-proposal