One sweet kiss from One Week to Win Her Boss #holidayromance #ebooksale #MFRWorg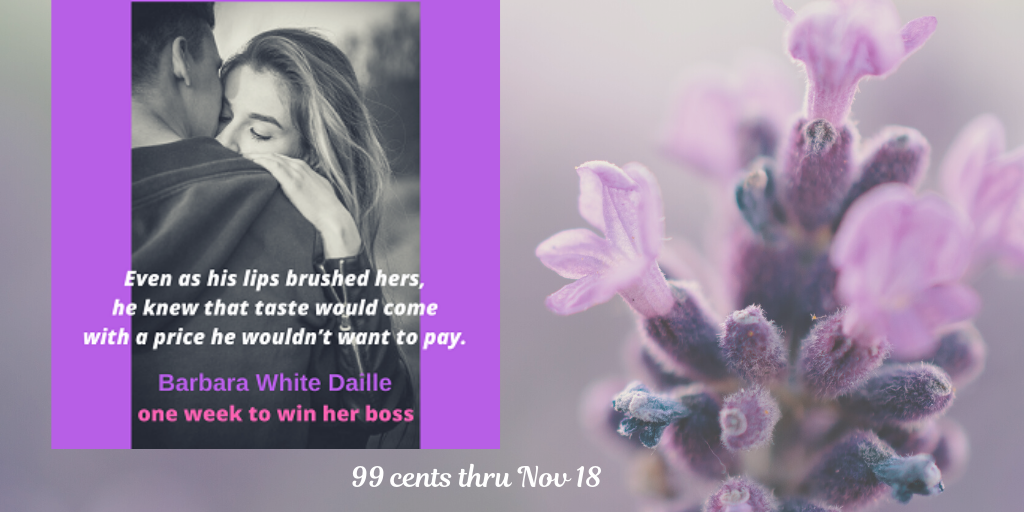 One Week to Win Her Boss is a sweet, holiday romance. Yes, Michael and Amber share a kiss or maybe three – and those moments are just as sweet. Here's a very brief peek for your Snippet Sunday reading pleasure:
With the tip of his thumb, he grazed her bottom lip. Her answering in-drawn breath made it impossible for him to keep from lowering his mouth to hers.
One more taste…
But even as his lips brushed hers, he knew that taste would come with a price he wouldn't want to pay.
One Week to Win Her Boss is still on sale for 99 cents – but only through Monday. If you grab a copy of the book, I hope you enjoy your visit to Snowflake Valley!
Participating etailers:
Entangled  https://entangledpublishing.com/one-week-to-win-her-boss.html
Amazon  https://www.amazon.com/dp/B076PJ7SNN
Amazon Canada  https://www.amazon.ca/dp/B076PJ7SNN
Barnes & Noble https://www.barnesandnoble.com/w/books/1127274067
Apple iBooks  https://itunes.apple.com/us/book/one-week-to-win-her-boss/id1299758237
GooglePlay
https://play.google.com/store/books/details/Barbara_White_Daille_One_Week_to_Win_Her_Boss?id=r_86DwAAQBAJ
Kobo   https://www.kobo.com/us/en/ebook/one-week-to-win-her-boss