Her heart plummeted #cleanromance #excerpt #SnippetSunday #MFRWorg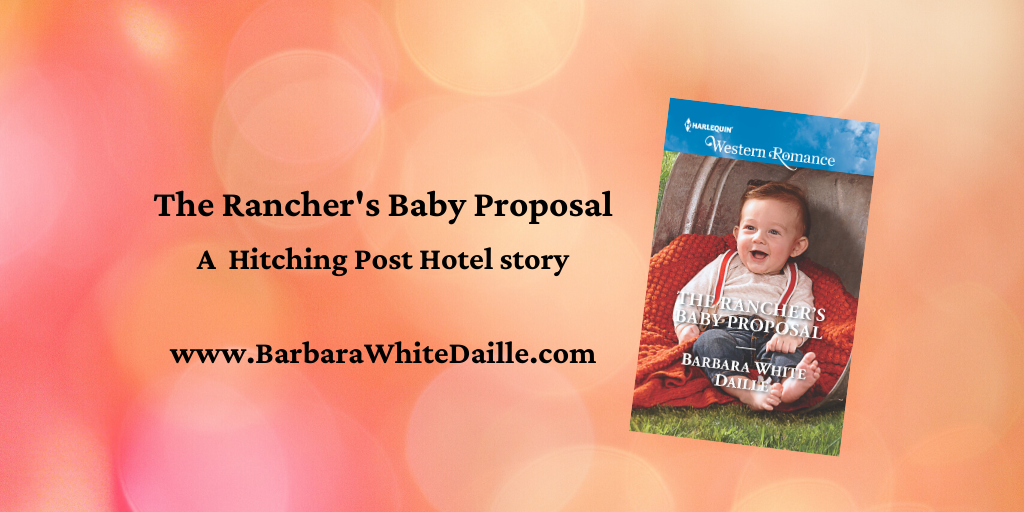 Happy Sunday! Spoiler alert: This snippet from The Rancher's Baby Proposal follows Wednesday's longer excerpt, in which our heroine learns why the man she's crushed on since high school really wants her.  🙂  If you want to find out, too, before reading Ally's reaction, check the previous post!
Today's snippet:
Reagan's matter-of-fact statement sent a shock wave all the way down to Ally's toes. "A…" She gulped. "A b-babysitter?"
"Yes."
"For a baby? Your baby?" Now, her heart plummeted. He had a child. Did he also have a wife?
Why hadn't she thought of that before she had agreed to meet him here?
From the cover of The Rancher's Baby Proposal:
HER SECRET COWBOY CRUSH
Ally Martinez has always been known as a fun and flirty kind of gal.  But deep down she's never forgotten the cowboy who left town. When her crush Reagan Chase comes home after a five-year absence, Ally knows this is her big chance. The guy I've always wanted. Only Reagan has something different in mind…
Still reeling from his last relationship, Reagan needs a babysitter for his month-old son. With Ally's help, he can get his family's ranch ready for sale and get out of Cowboy Creek. The problem? Ally is one seriously cute distraction. But Reagan will do whatever it takes to keep his heart safe. Even if it means losing the only place—and the only woman—he can call home.
Find the book:
Amazon   Barnes & Noble   Books-A-Million
Harlequin   IndieBound   Kobo
Thanks for stopping by The Daille-y News!