She couldn't confess to him… #sweetromance #excerpt The Rancher's Baby Proposal #MFRWhooks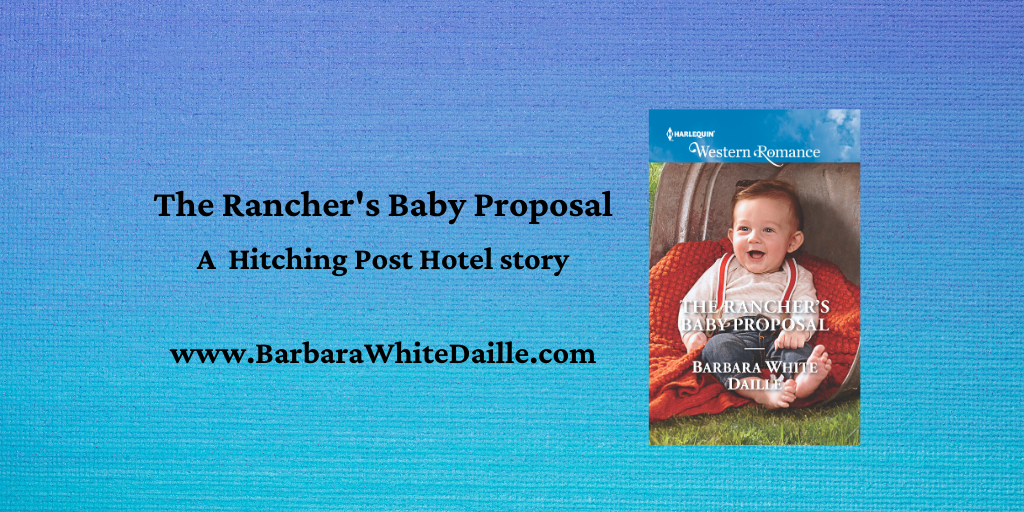 Today's post shares an excerpt from one of my Hitching Post Hotel books, The Rancher's Baby Proposal. (The first and second installments are in the previous two posts.) Ally's high school crush has returned to town, and she's thrilled when he invites her to meet him at the local sandwich shop…until she finds herself in big trouble:
"I'll pay you whatever it is you make hourly at the store," Reagan continued.
I don't want your money.
But how could she say that? He would find it highly suspicious, especially since she had said she could use the extra cash. And she couldn't confess to him that minding his baby scared the heck out of her.
Not meeting his eyes, she sipped her tea and then touched the paper napkin to her lips.
She thought of all the years she had crushed on Reagan. Everyone in school probably knew how she felt about him. He must have known it, too. He couldn't have missed it…could he? Now the idea made her cringe. If he had noticed, she couldn't risk saying something that would make him recall how much she had liked him…and maybe make him change his mind about asking for her help.
Worse, if she didn't guard her reactions now, he would find out how much she still cared.
"You'd…want me to take the baby home with me until you pick him up?" That would work. Mama could help her with him.
"He'll be fine with Mrs. B all day, I know that. But his routine will already be upset enough since he won't be with his regular sitter. I'd rather you bring him out to the ranch and watch him there, if that's not a problem for you."
She was stuck between a rock and a hard place, as Jed Garland would say. She would go out to Reagan's family home to spend afternoons and evenings with him…and a baby she had no idea how to handle.
From the cover of The Rancher's Baby Proposal:
HER SECRET COWBOY CRUSH
Ally Martinez has always been known as a fun and flirty kind of gal.  But deep down she's never forgotten the cowboy who left town. When her crush Reagan Chase comes home after a five-year absence, Ally knows this is her big chance. The guy I've always wanted. Only Reagan has something different in mind…
Still reeling from his last relationship, Reagan needs a babysitter for his month-old son. With Ally's help, he can get his family's ranch ready for sale and get out of Cowboy Creek. The problem? Ally is one seriously cute distraction. But Reagan will do whatever it takes to keep his heart safe. Even if it means losing the only place—and the only woman—he can call home.
Find the book:
Amazon   Barnes & Noble   Books-A-Million
Harlequin   IndieBound   Kobo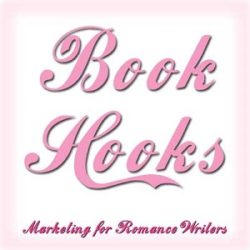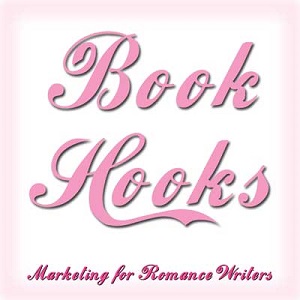 Book Hooks is a weekly meme hosted by Marketing for Writers as part of the MFRW Authors Blog. Each week, you'll have the chance to get a peek at works-in-progress or published books from many different romance authors.
Thanks for stopping by my blog! Please say hello and leave a comment.
And check out the other authors participating this week.
Thanks for dropping by the blog!