He couldn't understand his daughter #ASL #signlanguage #contemporaryromance #MFRWauthor
Come visit me today at N.N. Light's Book Heaven, where they're sharing an exclusive excerpt from the first Flagman's Folly book, A Rancher's Pride!
Here's a peek at the book blurb:
His Whole World Is In Her Hands…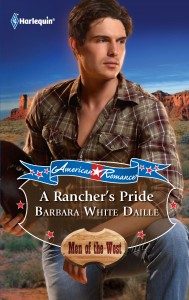 Sam Robertson's life just changed. In one short day, he found out that he's a daddy; that his beautiful little girl, Becky, is deaf; and that her aunt, sign language teacher Kayla Ward, intends to fight him for custody.
There are plenty of reasons Sam shouldn't fall for Kayla. A city girl like her has no place on his ranch, particularly when she's his ex-wife's gorgeous sister. But thanks to the judge's orders, Sam's spending a lot of time with Kayla, trying to give Becky the stable home she's never known.
Despite their ongoing custody battle, Sam and Kayla's love for Becky brings them closer than they ever expected, and Sam knows that no matter who wins in court, he could still lose—Kayla or his daughter.
Click here for the link to the post and excerpt.