Another virtual vacation stop #SnowflakeValley #readers #99cents #MFRWauthor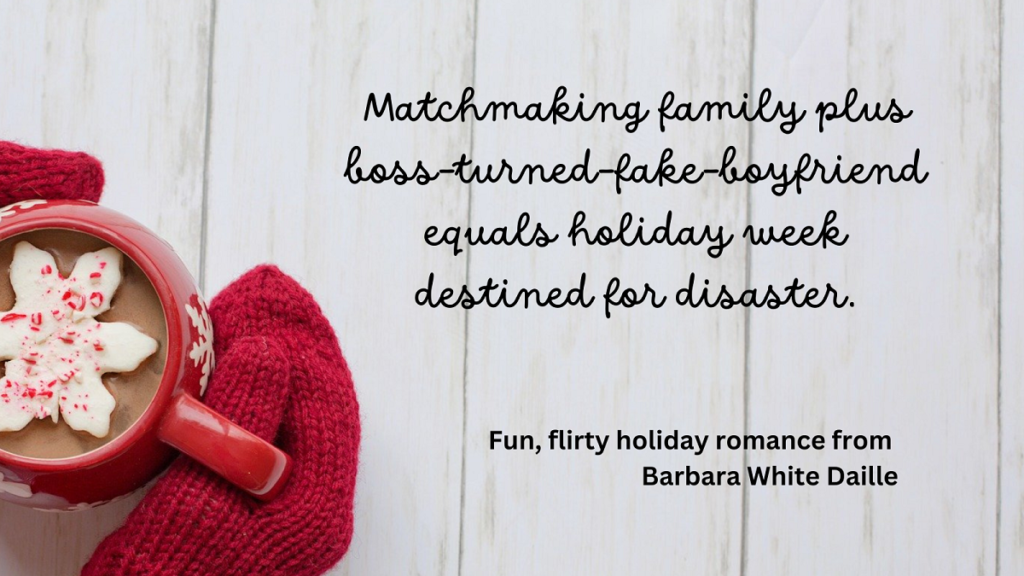 As one of the "bad-luck Barnett" sisters, Amber knows all too well what would happen if her loving but interfering family caught onto her crush on her boss. So when he steps up with a startling proposition that involves a relationship…sort of…well, what's a loyal, dedicated employee to do?
One Week to Win Her Boss, a short, sweet, contemporary holiday romance, is sale-priced at 99 cents through January 4th.
Yesterday I announced I was taking a virtual holiday and invited readers to go along.  You're invited, too!
Today, I'm visiting Readers Roost, a blog overflowing with reviews and recommendations for books from a wide array of genres.  I hope you'll stop by the site, and while you're there, take a look at this excerpt to see how things are going with Amber's "relationship."