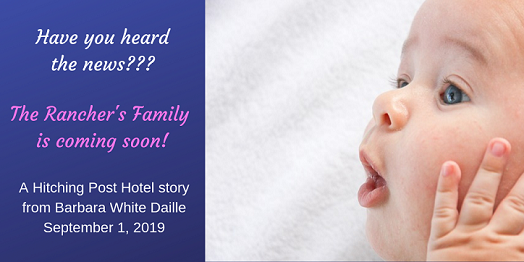 I'm happy to announce an upcoming addition to the Hitching Post Hotel series! The Rancher's Family will release in September as part of the Harlequin Heartwarming line.
As with all my books, this one can be read as a standalone, with the hero and heroine reaching their happy-ever-after by the end of the story. If you like sweet (AKA clean, wholesome) romances, I hope you'll check this one out. I have no cover to share yet, but here's a clip from the opening of the story.
From the book:
Though the scorching southwestern summer had turned to fall, Cara Leonetti spent part of her long drive from Arizona to New Mexico thinking about ice cream. Focusing on all the different flavors kept her mind away from thoughts she desperately needed to avoid.
The highway off-ramp led to the winding two-lane local road that would take her to Cowboy Creek. With the flat, dusty land all around her and the mountain range off in the distance, she might never have left Phoenix.
Frowning, she reconsidered. Left didn't come close to describing what she had done today. She had fled. Escaped. Abandoned her life in her hometown. Or at least, what she had left of that life. Thanks to her own mistakes, that now amounted to lots of good friends and happy memories but nothing more.
Fighting tears, she stared at the road of ahead of her. Better to look forward than back.
When she hit the town's main street a half hour later, her car slowed to a crawl almost on its own—and not just due to the reduced speed limit. She had spotted the ice-cream parlor that, naturally, had become one of her favorite places since her first visit to Cowboy Creek.
The warm afternoon sun made her even more eager for the cold, creamy distraction of ice cream.
The teenage girl behind the counter at the back of the Big Dipper welcomed her with a big smile. "Hi! Give me just a minute."
"No rush. It's going to take me a while to decide." This detour wouldn't throw her schedule off at all. She had started out sooner than planned for her trip to the Hitching Post, the ranch hotel owned by Jed Garland, her best friend's grandfather. No one expected her to arrive this early. And as excited as she was about seeing Andi, her two kids and the rest of her family again, at the same time, she dreaded their first conversation alone.
She had told Andi about almost everything that had gone on these past few months—her move, her breakup, her new homeless and jobless status. All that was bad enough. But Andi didn't know the worst news.
From the back cover: 
"Are you my new mommy?"
She certainly hopes so…
After a devastating loss, Cara Leonetti's dreams of a husband and children are on hold. But Cowboy Creek's local matchmaker thinks otherwise! And Cara finds herself unexpectedly entangled in the day-to-day family chaos of widower Wes Daniels and his two small children. She's falling hard, but the strong, silent rancher doesn't trust in love. Can Cara put her own fears aside and show Wes that they're stronger together?
Pre-order
The Rancher's Family
from your favorite booksellers, including: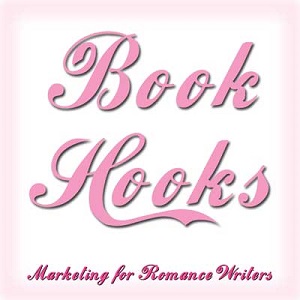 I'm posting today as part of a romance author blog hop. Check out the books of some really outstanding authors here: