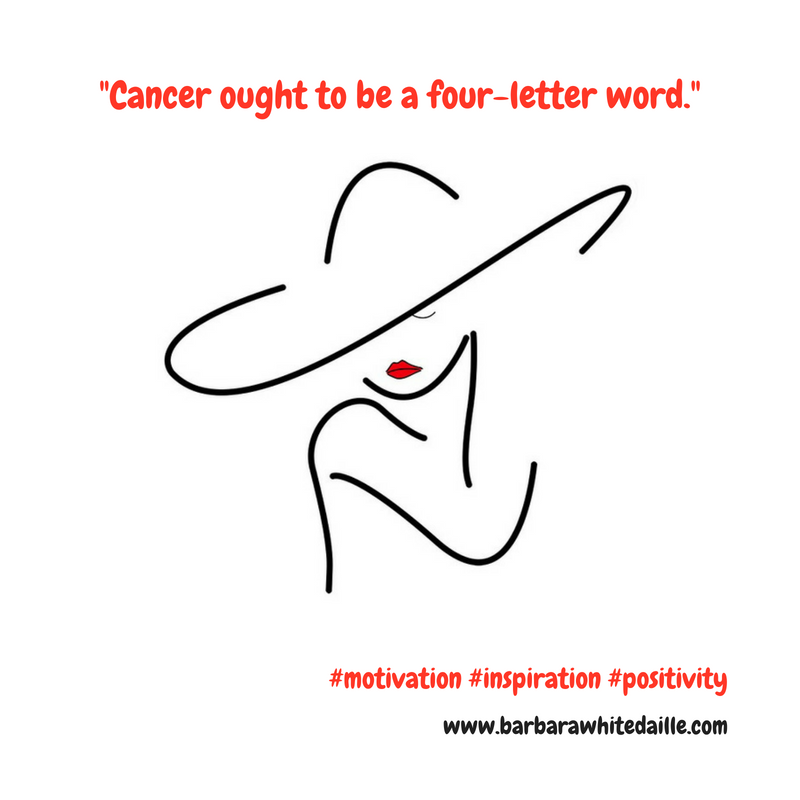 Normally, I don't write long posts or talk about sad subjects here at the blog. But this time is different. This time I'm ignoring those "rules" to share some very personal news.
When I first drafted this post, it sounded stiff and. . . well, not preachy, but formal, which is not my style at all. I've rewritten it to make it sound like me. And using humor—sometimes offbeat humor—is the way I look at (and often deal with) life. So please note that nothing below is meant to make light of anyone else's experiences.
Here goes:
We might be friends or followers on Facebook or Twitter. Or you might follow my Facebook author page. In any case, a while back I'd begun to chat less than usual on social media and sometimes not show up at all.
And here's why:
Not too many months ago, I found a lump on my upper chest.
The weeks following my discovery became a breath-stealing, mind-boggling whirlwind of events, from confirmation of a legitimate reason for worry to testing of the mass to a cancer diagnosis to surgery.
Then there were months of treatment.
And of course, along for the ride came all the stages of grief, including—but not limited to—denial, anger, and bargaining.
We won't dwell on the details. I'll just say that cancer treatment and my body did not get along. Some months, it felt as though the combination left me spending more time in the hospital than out of it.
If there's one thing I've learned during this time, it's that everyone's journey is different.
And I think cancer ought to be a four-letter word. Because it's a curse.
But in my humble opinion, after learning we have this disease, we can also find it includes some blessings.
A few positives along this journey
Growing more aware of how we treat—or mistreat—our bodies.
Taking advantage of the opportunity to revamp areas of our lives.
Understanding that when our bodies say "I'm tired," we don't argue. We grab the chance to get some much-needed rest.
Appreciating more of the good things around us and trying harder to stop getting upset over things we can't control. (A big one for me.)
Learning to eat vegetables.
Learning about foods we didn't even know were vegetables. And when we get up the nerve, maybe even trying them!
Realizing we can't have bad hair days when we don't have any hair.
At the office or the grocery store or simply walking down the street, finding that people we've never met will smile at us. No conversation, not even a "hello." Just a smile.
Sure, that last item on the list happens to us all from time to time. But it's happening a lot more to me lately because I now wear hats or headscarves whenever I leave the house. People take one look at that hat or scarf. . . and they know. And I get the silent smile.
I see those smiles as lending support, sharing sympathy, and shouting an "attagirl" of encouragement.
Cancer isn't a stranger to anyone. I've lost too many people I care about to it. Chances are you have, too.
On the other hand, I'm thrilled to know more and more survivors. I hope that's true for you, as well.
Right now you may be facing a challenge of your own. Or you have a family member. . . friend. . . co-worker. . . someone in your life who is fighting the disease.
I wish you and them the best on our different but shared journey.
And I'm sending you all a silent smile.