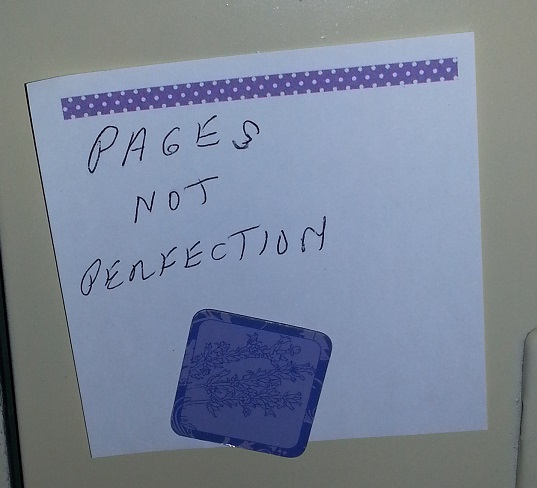 The above "love note" is from my husband. Why the reminder? Because I'm drafting a new book, and when I'm writing for my readers, I want to get things right. More on this below.
Today's Wednesday Wisdom quote is one I've shared before. Again, why a reminder? Because it's something I – and maybe you – might need to hear again. 🙂
"Don't wait. The time will never be just right."
Napoleon Hill
I've wasted a lot of time in my life waiting for all kinds of things to be "right" before I felt ready to move forward.
But that's me. I tend toward perfectionism.
Even this morning, as I sat down to write, my husband gave me that "love note" above before he went out the door.
"Pages not perfection."
And he's right.
After all, this is only a first draft. I can always go back and fix the pages!
What "just right" time, task, or project are you waiting for?