He thought of her as the hired help #TeaserTuesday #romancereaders #ebooksale #99cents @entangledpub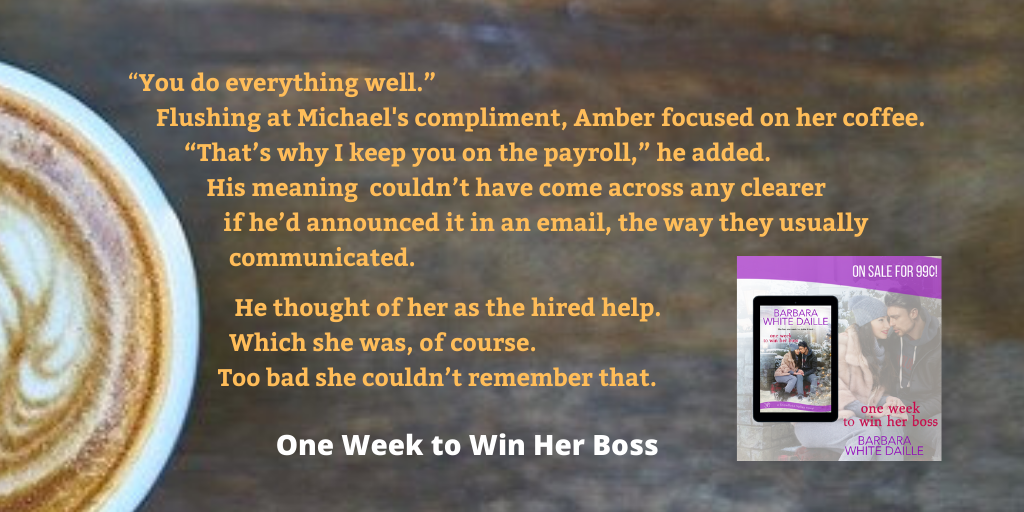 Today's teaser is a quick clip from the point of view of Amber, the heroine of One Week to Win Her Boss, who's madly in love with Michael:
"You do everything well."
Flushing at Michael's compliment, Amber focused on her coffee.
"That's why I keep you on the payroll," he added.
His meaning couldn't have come across any clearer if he'd announced it in an email, the way they usually communicated.
He thought of her as the hired help.  Which she was, of course.
Too bad she couldn't remember that.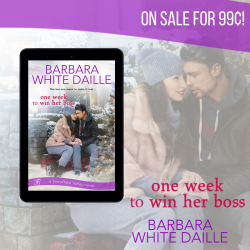 My publisher, Entangled, currently has One Week to Win Her Boss specially priced at 99 cents in a holiday promotion. You can find links to all participating etailers here: http://bit.ly/owep2l85mN
Check out yesterday's post for links to bloggers sharing excerpts, character profiles, and more.
And thanks for stopping by The Daille-y News today!