Teaser Tuesday: Cowboy in trouble #MFRWauthor #contemporaryromance
Hi, Readers – for your Teaser Tuesday, here's a short clip from my new release, Cowboy in Charge:
Jason froze. Wasn't it bad enough to have the kid yelling and fending him off as if he were a tiger ready to pounce? He didn't need Layne standing there looking at him as if she considered him something much worse.
With a jerky movement, he showed her the yellow plastic pacifier he was holding. "I didn't know how long you'd be, and she looked like she was getting ready to start bawling up a storm again."
"Again?"
Confusion replaced her rebellious tone, making him swallow his irritation. She must not have recovered from her earlier fainting spell as completely as he'd thought she had.
~ ~ ~
Cowboy in Charge is now available in both e-book and print versions.  I hope you'll look for it – and if you spot it out in the wild, let me know where you find it.  🙂
For more info, check out your favorite booksellers, including: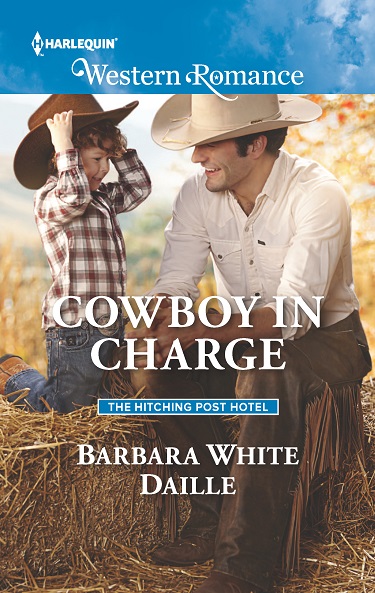 Have a great rest of your day!
All my best,
Barbara