We're adding a few events to my pre-release celebration today!
But first, your Teaser Tuesday: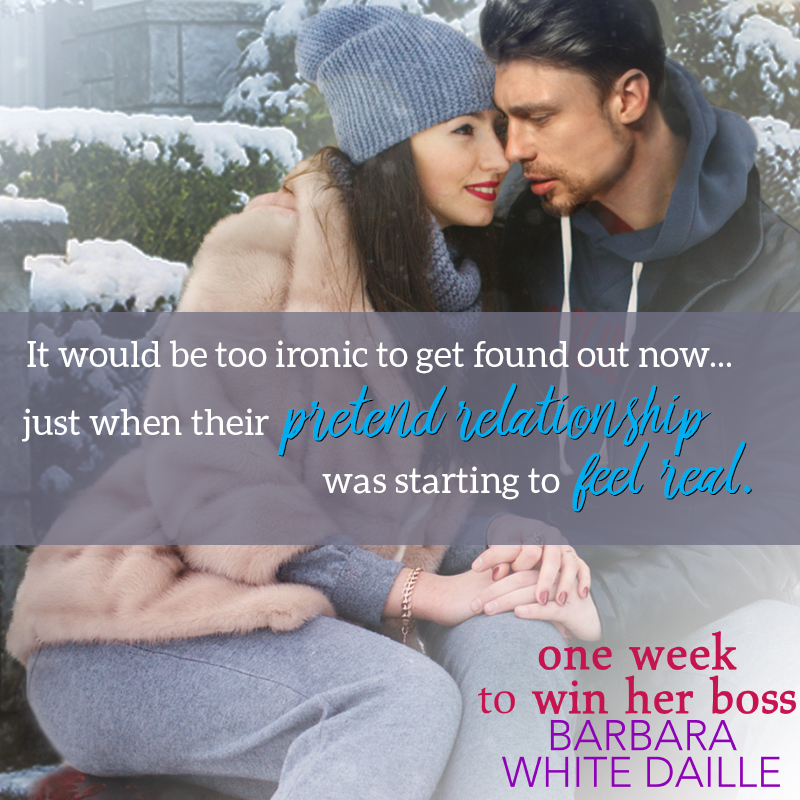 Today's teaser takes place at Snowflake Valley's outdoor ice rink, where the heroine has conveniently skated away, leaving our hero at the mercy of her meddling sister:
He had a feeling Amber's big sister had something on her mind. Something that—like Amber's abrupt departure—he wouldn't like at all.
"You're good at keeping secrets, aren't you?" she demanded.
Nothing like moving right in for the kill. Had Amber's family figured out the two of them weren't really a couple? That would be too ironic, to get found out now…just when their pretend relationship was starting to feel real to him.
"You were holding out on us," Callie continued. "You're a ringer in the rink."
He laughed. "Yeah, I've had some experience."
One Week to Win Her Boss
releases on November 13th!
You can pre-order it at any of these locations:
Entangled     Amazon     Amazon Australia     Amazon UK
Amazon Canada     Barnes & Noble     Apple iBooks     Kobo
and add it to your Goodreads shelf:
If you're on Facebook, sign up for the A Taste of Romance Spotlight on One Week to Win Her Boss (tonight at 7 pm, US Eastern time), where I'll be chatting about romance and giving away some prizes.
For the next couple of days, I'm also celebrating the book's pre-release at Just Contemporary Romance. Stop by to talk about where we find romance – and to enter my Rafflecopter giveaway!