Snowbound with Mr. Wrong is now a steal of a deal from my publisher! From now through the new year, you can find the book for only 99 cents. And for today, your Snippet Sunday is a brief bit of text that flows right into the graphic below it. Enjoy!
Smiling, he looked down at her. "I like to feel I'm carrying my weight around here."
"And mine, too?" As Lyssa had hoped, he laughed. He was thinking of when he'd held her outside, too.
"Sweetheart," he drawled, "trust me, you're a lightweight." He moved to stand in front of her, resting his hips against the sink and placing his hands at her waist.
Without the bulk of her borrowed ski suit, she could feel the warmth of his fingers through the weave of her sweater.
He tightened his grip slightly. "I could lift you up, as easily as I'm standing here."
"Could you?"
"I could. But I could also think of something much more fun. I could stand here and hold you." He slipped his arms around her. "Pull you close." He tugged gently until just a few inches separated them. "I could do what I've been wanting to do all day." He lowered his head and brushed her mouth with his.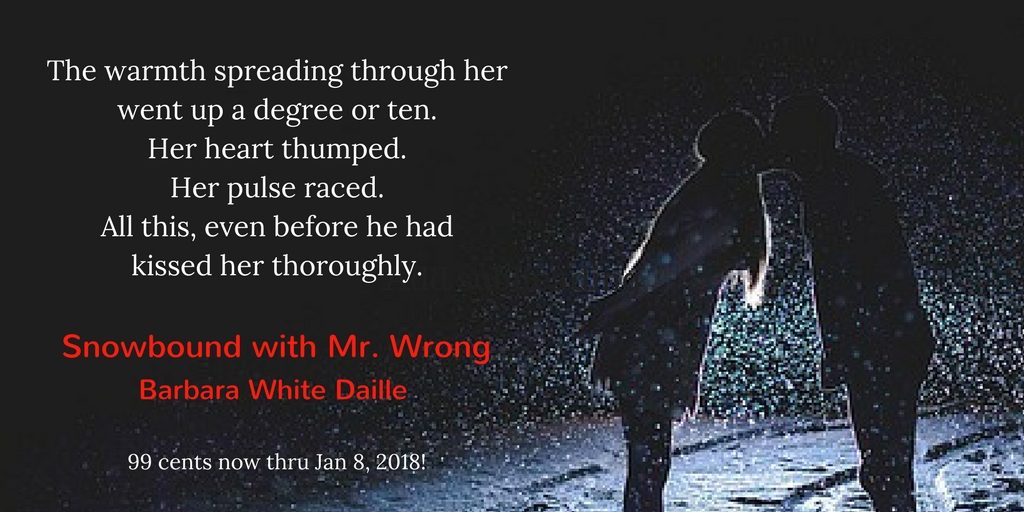 If you never picked up the first Snowflake Valley book, now's a good time to check it out at any of your favorite booksellers: http://bit.ly/swmw-pg
Thanks for stopping by, and enjoy the rest of your weekend!