Fabulous reviews are flowing in for One Week to Win Her Boss, the second book in my Snowflake Valley series. Here's just a clip from one review: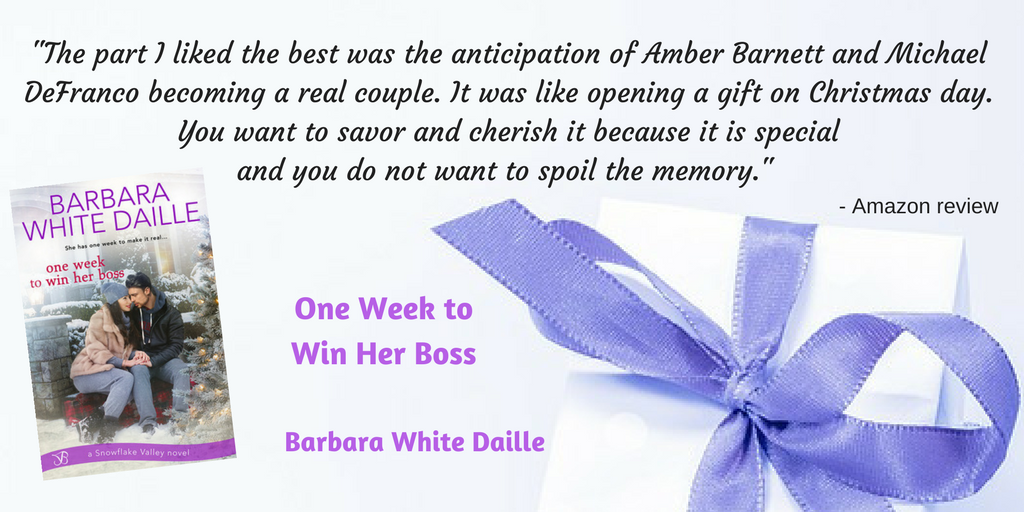 You can find One Week to Win Her Boss (including purchase links to many major retailers) here: http://bit.ly/owep2l85mN
In other big news for the series, my publisher is offering book one, Snowbound with Mr. Wrong, for only 99 cents all month long! If you haven't gotten your copy of this book, now's a good time to grab it.
Find links here:  http://bit.ly/swmw-pg
And for a peek into One Week to Win Her Boss, stop by Ruth A. Casie's blog, where she's sharing an excerpt and more! Find that post here.
Thank you for stopping by the blog, and have a wonderful weekend!