Sweet, with some heat #ranchersbabyproposal #snippetsunday #MFRWauthor
My books may lean mostly toward the sweet(er) side, but they also heat up at times.  🙂  This is from The Rancher's Baby Proposal, when the heroine risks crossing the line between being the hero's babysitter and something more:
She closed the dresser drawer. The quilt she had spread across the bed last night lay neatly folded on the chair beside the dresser. Frowning, she turned to Reagan. "I thought you liked that quilt. You didn't want to use it?"
For a moment, his eyes held an expression she couldn't read. An instant later, it was gone. "I was too hot," he said. "And it's too juvenile. I'm not a kid anymore."
"Neither am I," she shot back. That had certainly gotten his attention. He ran his gaze over her, leaving her skin heating everywhere he looked.
After taking a slow deep breath, she held out her hand.
Thanks for reading.
Find the book almost everywhere, including: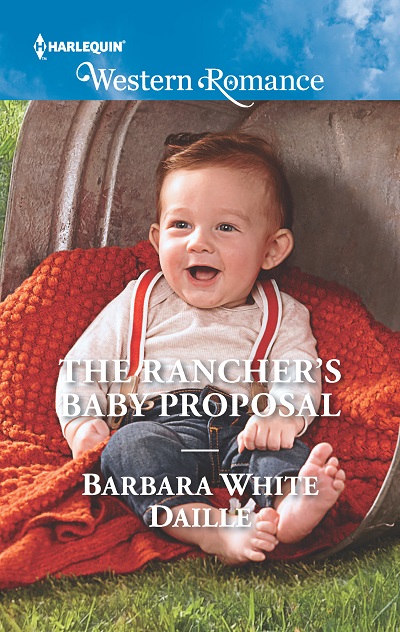 Amazon https://www.amazon.com/Ranchers-Baby-Proposal-Hitching-Hotel-ebook/dp/B01LLPCDXY/
Barnes & Noble http://www.barnesandnoble.com/w/the-ranchers-baby-proposal-barbara-white-daille/1124564570
Books-A-Million http://www.booksamillion.com/p/Ranchers-Baby-Proposal/Barbara-White-Daille/Q92625305?id=6809026813830
Harlequin http://www.harlequin.com/storeitem.html?iid=70354
IndieBound http://www.indiebound.org/book/9780373757596
Kobo https://www.kobo.com/us/en/ebook/the-rancher-s-baby-proposal
Have a great week!