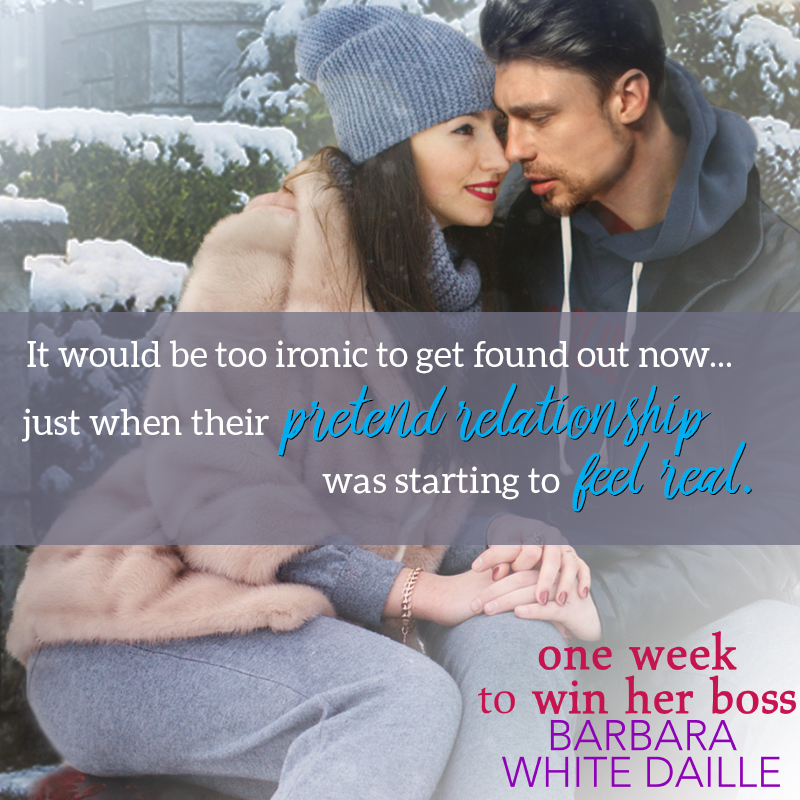 Have you made your New Year's resolutions yet? Amber, the heroine of One Week to Win Her Boss, has set the important resolution of her life:
Any woman would have fallen for Michael DeFranco on the spot.
She would never have taken the man for the owner of an electronics company. Her brothers teased her about working for a techno-nerd. That name didn't come close to doing Michael justice.
Privately, she thought of him as her own personal geek god. A silly idea. Just the right match for her equally stupid instant crush. A crush she had already set a New Year's resolution to ditch.
From the back cover:
Single mom Amber Barnett loves family, kids, Christmas…and unfortunately, her boss, confirmed bachelor Michael DeFranco. It's a crush she really needs to get over. Except, when she's temporarily forced from her apartment, her only option is to stay at Michael's private ski lodge, where she's the housekeeper. No problem. Her handsome boss rarely visits Snowflake Valley unexpectedly, plus he's spending the holidays with his family. Or so she thinks…
A stormy Christmas Eve reunion leaves Michael seeking the solitude of his lodge, where he finds Amber in residence—and in trouble. Attempting to save her from her matchmaking family, he announces they're a couple. His good deed backfires when they're instantly included in each and every holiday event in town. So much for solitude.
Only the more time he spends with the beautiful, cheery brunette, the more he yearns to make things real between them. But he and Amber want different things, and Michael could never be the family man she's looking for.
Find links to your favorite etailers here.