He hadn't had a conversation this stilted with a female since first grade. #sweetromance #contemporarywestern #MustRead #MFRWauthor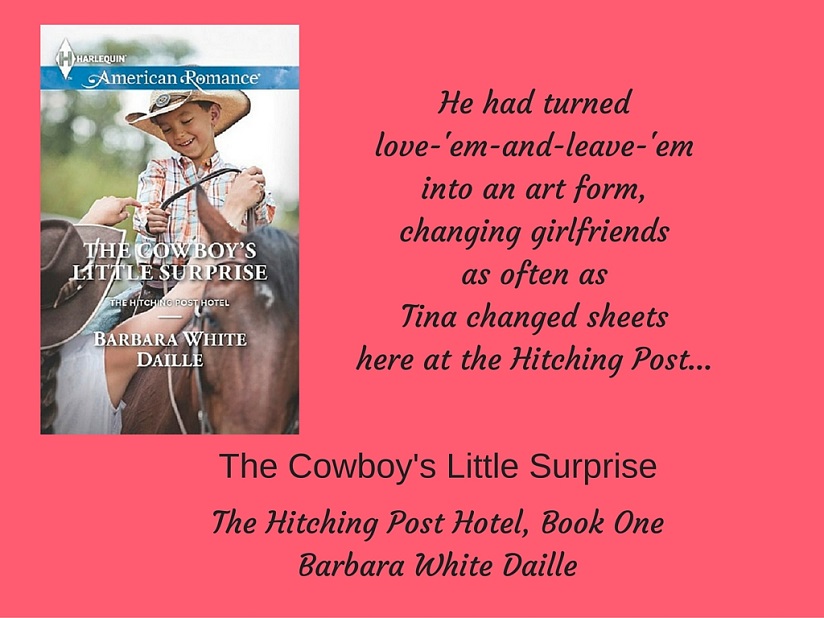 Cole Slater is trying to change, but sometimes life gets in the way…  (FYI, in the snippet below, Robbie is the son Cole never knew existed until a few days before this scene.)
Knowing he needed some distance from Tina, Cole had decided to have supper with Scott. His sister was working the evening shift tonight, and Cole had assured her he could manage to heat up a can of spaghetti.
The unappetizing meal had turned him off, but Scott enjoyed chasing mini-meatballs around on his plate. Sure he knew what else his nephew would like, he'd stowed the dishes in the dishwasher and said, "Ice cream?"
And here they were, standing outside the Big Dipper.
He pulled open the heavy glass door and let Scott scurry in ahead of him.
At a corner table, he saw Robbie and Rachel. And Tina.
Robbie spotted them instantly. His huge grin made Cole's heart thump in a good way.
Tina's unsmiling gaze just made his heart thump.
There was no way for him to avoid her, since Scott had already climbed up into an empty chair at their table.
"Hey," he said. "Is this a party?"
"Just dessert. Ally's supposed to meet us here at any minute."
"We're out for some ice cream." Well, yeah.
"Then you've come to the right place."
She kept a straight face, but he caught the gleam in her eye. He hadn't had a conversation this stilted with a female since first grade.
Come to think of it, that might have been with Tina, too.
~ ~ ~
From the back cover:
THE LONG WAY HOME
A guy like Cole Slater is hard to forget. Tina Sanchez should know—for years since high school she's tried to bury the pain of Cole's cruel betrayal. But it's impossible to ignore the man she sees reflected in her young son's eyes now that Cole is back in her life—and about to meet the child he never knew he had.
Returning home to New Mexico, Cole is determined to put his playboy reputation to rest. Especially now that he knows there's a little boy looking up to him. And seeing Tina again reignites all the feelings Cole ran from as a teen. Despite his fear that he can't be the man Tina deserves, he's determined to try. For his son's sake—and his own.
You can find The Cowboy's Little Surprise almost everywhere,
and if you pick up a copy, I hope you enjoy the story!
Amazon     Barnes & Noble     Books-a-Million
  Harlequin     Kobo     IndieBound