My latest releases center on the small town of Snowflake Valley, which readers and reviewers have called "magical." And I have to admit there's a little bit of the "magic" of the holiday season woven into these sweet romances.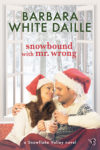 Both books are standalones, as the hero and heroine of each story reaches their happy-ever-after by the end of their book.
And Book One, Snowbound with Mr. Wrong, is now available for only 99 cents! (FYI, the sale ends Monday night.)
Visit my publisher's book page to find links to many of your favorite e-tailers:  http://bit.ly/swmw-pg
~ ~ ~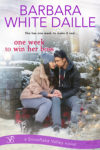 For a peek at Book Two, One Week to Win Her Boss, read an excerpt at today's guest post.