Readers – The Daille-y News brings you an insider scoop today! Read on to find out the story behind the story of Ruth A. Casie's latest release, Happy Ever After.  
Expanding into Other Genres
I LOVE my medieval heroes and heroines. I weave different elements into my historic fantasies. Some are filled with magic while others with time travel. These are the stories of my heart and always will be. So, why do I also write contemporary romance?
My writing partners and I decided to develop a series of stories and produce them together. We decided we didn't want unrelated stories but rather stories that were connected in some way. As the only medieval author in the group I opted to write contemporary stories.
My mind was filled with knights, druids, and the fae. I had no idea where to start with a contemporary story. Write what you know, one writing partner said. You've told us so many stories about your family. Use one of those as the story's premise.
I wrote Second Change by the Sea, a short story about a couple who after ten years of marriage find their wedding was never registered. That's the story of my brother and his wife. It was a technical challenge. Writing historic stories uses a different voice and world-building than contemporary stories. I had such a great time with that story I decided to write in both types of romances.
My new story, Happily Ever After is also drawn from my real life experience. I used excerpts from an actual ruthless review, personal attack actually that I got for my first book as the basis for my heroine's fall from literary stardom. I must admit there was satisfaction in taking those lemons and turning them into lemonade!
Happily Ever After by Ruth A. Casie
He was the cause of her fall from literary stardom until he became her salvation.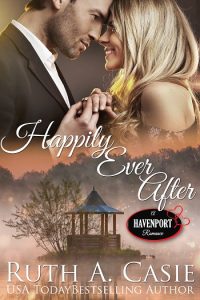 Back Cover Copy:
From a fall from literary stardom to becoming the heroine in her own romance story, Beth Holmes has turned around her career and her love life. She owes it all to one very special person.
Jarred Watson has loved Beth since he read her first novel and suspected the heroine was the embodiment of the author. But the road to romance was fraught with pitfalls. He almost lost everything because of a conniving agent and a little white lie that got out of hand. At the eleventh hour, with honesty and hard work, their book sales are off the charts and a movie deal is in negotiations.
Interfering families and changed plans take their toll. Will they go their separate ways or will Holmes and Watson continue their literary collaboration and personal partnership in order to find their own happily ever after?
Excerpt:
Her Hero navigated through the rack of books toward her. He carried his tall handsome body with an air of self-confidence she found attractive. As soon as their eyes met a vague sensuous pull passed between them. Her heart pounded and her pulse ran wild. She met him halfway up the aisle not realizing she had moved.
"Hi, I'm Beth Alexander. My books and DVDs are on the endcap. They should be on one of the front tables, by the register, and every other place near the Watson and Boyle books especially for the book signing." He gave her a quizzical stare, then a Bruce Willis smirk broadened into a smile. She melted. Right there on the spot, into a pool of soft, heated butter.
Buy Links for Happily Ever After:
Amazon/Kindle: http://a.co/8DGxCzf
iBook: https://itunes.apple.com/us/book/happily-ever-after/id1231892165?mt=11 
Kobo: https://www.kobo.com/us/en/ebook/happily-ever-after-69
Ruth's Bio: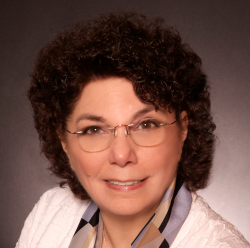 RUTH A. CASIE is a USA Today bestselling author of historical swashbuckling action-adventure time-travel romance about strong women and the men who deserve them, endearing flaws and all. Ruth also writes contemporary romance with enough action to keep you turning pages. She lives in New Jersey with her husband, three empty bedrooms and a growing number of incomplete counted cross-stitch projects. Before she found her voice, she was a speech therapist (pun intended), client liaison for a corrugated manufacturer, and international bank product and marketing manager vice president, but her favorite job is the one she's doing now—writing romance. She hopes her stories become your favorite adventures. For more information, please visit www.RuthACasie.com or visit her on Facebook, @RuthACasie, Twitter, @RuthACasie, or Pinterest RuthACasie