Snow flies when Santa and Miss Elf get together #sweetromance #booksale #giveaway #MFRWorg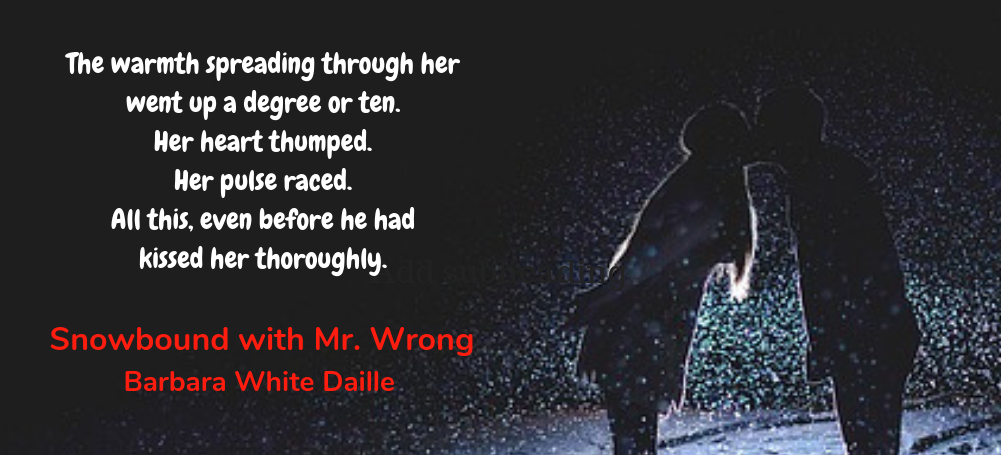 This week a few more wonderful bloggers are spreading word of a sale on my small-town, holiday romance, Snowbound with Mr. Wrong. I hope you'll stop by to say hi and look around these great blogs:
In the story, Nick and Lyssa used to date and are now reunited at a children's party where they're standing in for Santa and Miss Elf. At Beverley Bateman's blog, check out the moment Santa…er…Nick sees Miss Elf again.
As if getting stranded in a snowstorm isn't bad enough, they face an even worse disaster! Find out all about it at Jacquie Biggar's blog.
Then don't miss dropping in at N. N. Light's Book Heaven, where this couple is sharing a close moment – of a sort. 😉 – and you have chances to enter a multi-author giveaway.
Also, if you like, through this link you can find many booksellers offering Snowbound with Mr. Wrong at the sale price. (Note: the 99-cents sale lasts through November 16th, but some booksellers vary dates in either direction.)
I hope to see you over at the blogs.
Best of luck in the giveaway, if you enter!