What's better than chocolate? Sweet #romance! #contemporary #booksale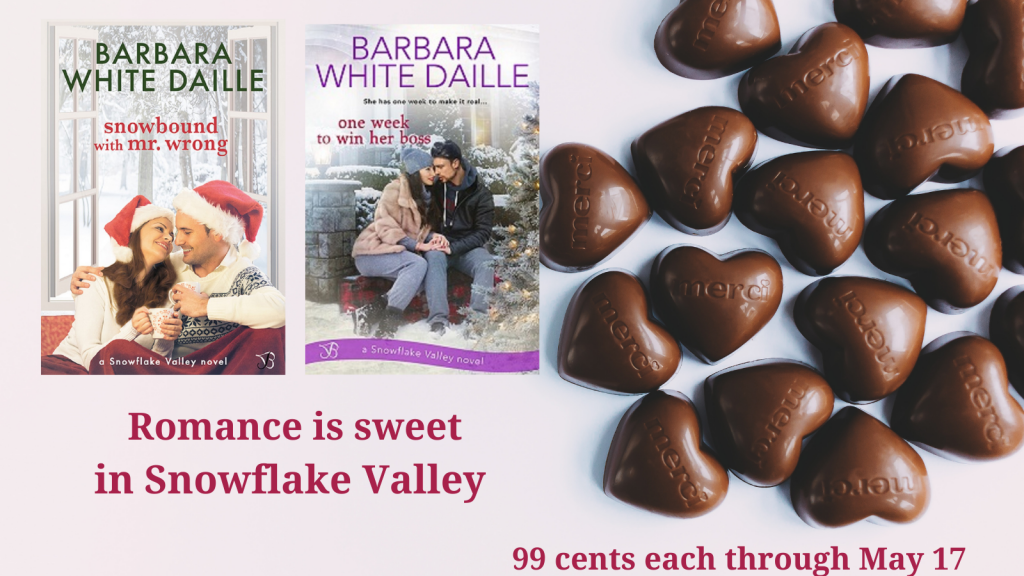 I'm a big fan of sweets, and there's nothing I love more than curling up on the couch with a chocolate treat and a romance novel.
My books of choice – whether reading or writing – are romances on the sweeter side. I'm thrilled to share that Entangled Publishing is running a special sale this week for all books in their Bliss imprint. This includes both my Snowflake Valley books, Snowbound with Mr. Wrong and One Week to Win Her Boss.
Find both books at my author page, with links to all booksellers:
https://bit.ly/ENT-BarbaraWhiteDaille
Happy reading!