It's Teaser Tuesday, and I'm sharing a brief peek into my new release, One Week to Win Her Boss:
On his way downstairs Michael gave himself a familiar reminder: Amber is off-limits.
Outside the kitchen door he hesitated, taking a deep breath. Mama DeFranco would have scolded him in three different languages for the way he had sworn at Amber when he'd come into the house.
But guilt instilled by his grandmother wasn't what kept him hanging outside in the hallway. No, it was his eagerness to join Amber that rooted his feet to the floor. Better for him to stand out here than to be alone with her.
A wail went up inside the kitchen.
With her and her baby, he amended.
~ ~ ~
I'm thrilled to report that early reviews on the book show readers are really enjoying this story! Here's a clip from one review: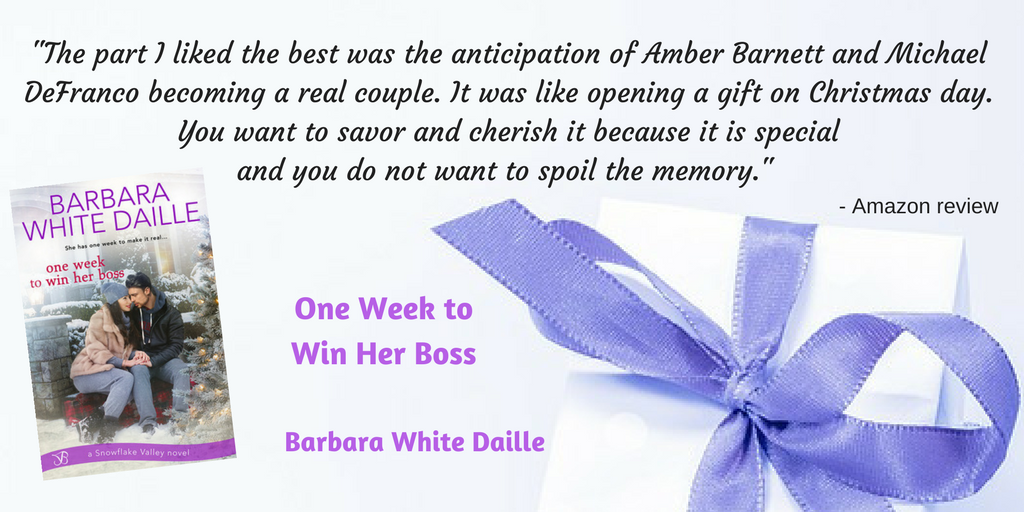 I hope you'll check out the book, too.
You can find it at any of the following locations:
Entangled     Amazon
Amazon Australia     Amazon UK
Amazon Canada
Barnes & Noble
Apple iBooks     Kobo
Thanks for stopping by!