Weak in the knees… #MFRWauthor #CowboyinCharge #contemporaryromance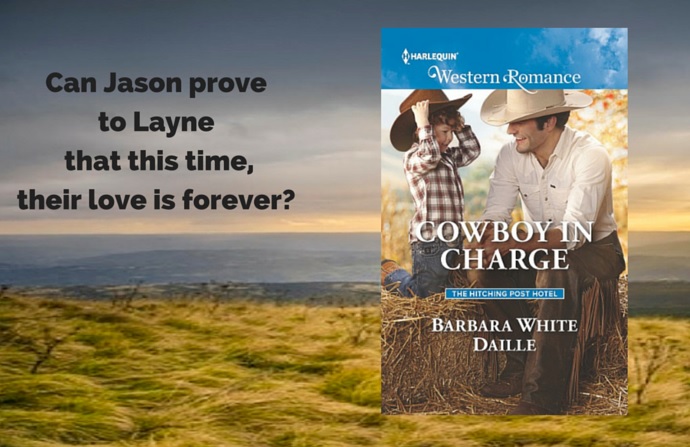 Hi, Readers! Hope you're having a great Sunday, and may those of you celebrating the holiday enjoy your long weekend, too.
Today's Snippet Sunday is a clip from Cowboy in Charge, which – in case you hadn't hear the good news – was just named a Recommended Read by USA Today's Happy Ever After blog.  Here's the clip:
When Jason talked to the baby, his tone was different from the one he used with her son. He seemed to have learned to adapt to her kids' personalities.
Layne wished she and Jason could adapt their personalities to one another, too.
He tucked his wallet into his jeans and approached her, giving her a smile that lit his eyes and made her knees weak. "Ready?"
She nodded. She said goodbye to Sugar and a couple of the regulars seated near the front of the shop. Jason held open the door for her.
The day had turned overcast, and there was now a chill in the air, accompanied by a stiff breeze.
"Brr-r-r. Looks like we might be in for some bad weather." She crossed her arms and headed for his truck…
To read a continuation of this clip, check out the HEA post!
And to learn out more about Cowboy in Charge, find the book at any of the following booksellers:
Amazon ~ Barnes & Noble ~ Books-A-Million
Harlequin ~ IndieBound ~ Kobo
All my best,
Barbara