If you're a dad, granddad, stepdad, or any other man who fills the all-important father role…or if you're honoring any dads in your family…I hope you all have a wonderful Father's Day!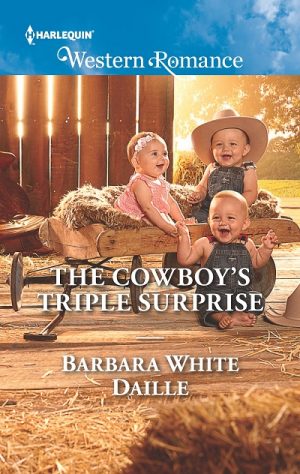 In today's snippet, get ready to meet daddy-to-be Tyler Buckham, who is nowhere near prepared to receive the surprise of his life.
"First babies can come early—" Shay said.
Tyler rubbed his palms against his jeans again.
"—especially when there's more than one of them."
"More than—? Are you telling me you're having twins?"
"No. Triplets."
His jaw dropped. He clamped his teeth together and stared at her until he could find his voice again. "You're saying you're having three babies?"
"That's usually what triplets means."
Find out more about Tyler's story, The Cowboy's Triple Surprise, here:
Amazon   Barnes & Noble   Books-A-Million
Harlequin   IndieBound   Kobo