Undefeated hope #quotes #inspiration #mondaymix
Wherever you are in the world, I hope you're happy, healthy, and safe.
Today is another Upbeat Authors Monday, and this week we're sharing uplifting images. Sunrises always lift my spirits, and to make this one even better, I was lucky enough to find a great quote to go along with it.
Enjoy, and have a wonderful day!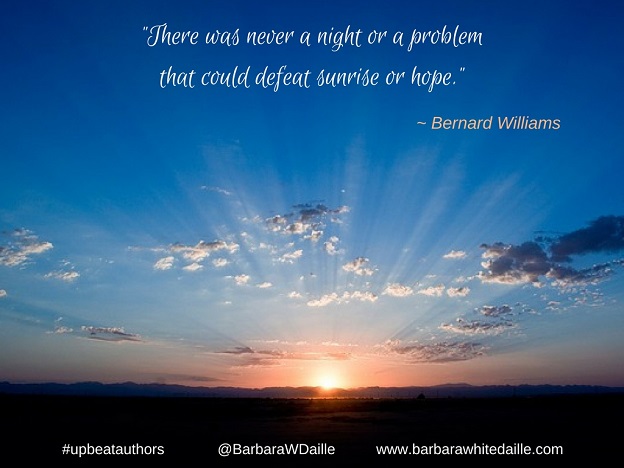 "There was never a night or a problem
that could defeat sunrise or hope."
~ Bernard Williams