Valentine's Day Cover Love and #Giveaway #MFRWauthor #RLFblog
UPDATE:  We have a winner!  See below.
Happy Valentine's Day!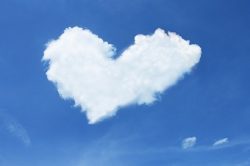 My upcoming release, The Cowboy's Triple Surprise, is getting some Cover Love today at Romance Lives Forever. I hope you'll have a chance to stop by and say hi over there.
If you haven't heard about the Goodreads giveaway for the book, take a peek at that, too.  (Note:  This giveaway closes tonight.)
Here's a look at the cover for the book, which is now available for pre-order.
Amazon   Barnes & Noble   Books-A-Million
Harlequin   IndieBound   Kobo
A BIG SURPRISE—TIMES THREE!
The last time rodeo cowboy Tyler Buckham was in Cowboy Creek, he spent a steamy night with local beauty Shay O'Neill. Back in town for a quick visit, he's hoping they'll have another go-around before he heads for his next rodeo. But seeing Shay pregnant—with triplets!—leaves Tyler feeling as if his best horse has kicked him in the gut.
Shay swore she wouldn't fall for an unreliable cowboy, and Tyler's playboy past makes him even less likely to settle down. The whole town conspires to push them together, and Tyler insists he wants to do his duty by Shay and the triplets, but Shay knows she can't count on promises from a cowboy. Besides, Tyler never once mentioned the word love…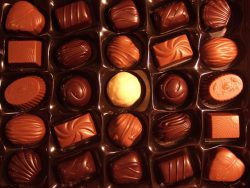 To make this sweetest day of the year even sweeter, I'm giving away a couple of my backlist books and a $10. Starbucks gift card! To enter your name for this giveaway, just leave a comment below.
For extra entries (appreciated but not required), sign up for my newsletter here: http://www.barbarawhitedaille.com/newsletter and/or retweet this tweet: https://twitter.com/BarbaraWDaille/status/831321621973528579
This giveaway is open through 11:59 US Eastern time Friday, February 17th, for entries with US mailing addresses. Check back here to see if you've won! The winner's name will be announced in an update to this post this weekend, and the winner has till Tuesday night, February 21st, to respond.
UPDATE
Thanks to all who stopped by and left comments.
Julie JJ – congrats on being the winner!
Please visit the Contact page here at the website
to get in touch with me by Tuesday night
with your US mailing address.