Party time! + tons of #giveaways #ChristmasinJuly #MFRWauthor @JUSTConRom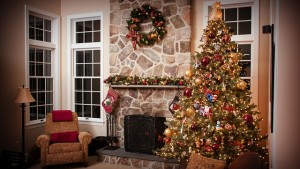 Hi, all! I'm going to be having fun partying for the next few days and hope you can join me!
First, I'm visiting Just Contemporary Romance, where I'm chatting about why we love a good story. I'm also giving away some books, so pop over and check out the post.
~ ~ ~
Also, if you're on Facebook (and reading this post on Saturday 7/9), I – along with 60+ other invited authors – are celebrating Christmas in July! The party's going on till 11 pm Eastern time.
I'm giving away some Christmas books. I don't know a way to put a link here, but if you're on Facebook, I'll be sharing my giveaway posts on my Author page for your easy access. So check out and/or follow the page:
Barbara White Daille Author Page (Facebook)
Full url:  http://www.facebook.com/barbarawhitedaille
~ ~ ~
UPDATE!
We have a winner!
Shelley S – please get in touch with me through the
Contact Form at the top if this page
and send me your US/Canada mailing address.
Thanks!
And finally, for those of you not on Facebook or who have just managed to read this far…I'll give away books right here, too!  Please read:
For every 10 comments – mine NOT included 😉 – I'll give away one autographed print copy of reader's choice of my backlist books, one book maximum per person. US/Canada addresses, please.
Other important deets:
Comments will close at 11:59 pm. Eastern time on Monday, July 11.
****WINNER(S)' NAME(S) will be announced in a comment here by Tuesday night, so RETURN HERE to see if you've won and for info on how to claim your book. Winners have till Thursday, July 14 to get in touch.****
Good luck, and thanks for dropping in!
All my best,
Barbara