During last month's A to Z Challenge, I was thrilled to receive a Liebster Blogging Award nomination from Catherine Noble for "The Daille-y News."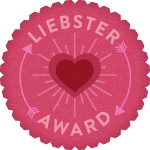 The award came with homework.  I was given a list of 11 questions to answer and the request to nominate other bloggers and pass along questions of my own to them.  Everything's listed below.
But…
I don't want any of you reading the blog to be left out.  ;)  So I'm also asking all readers to feel free to leave comments with responses to any of the questions, from either list.
~~~
Here's my group of nominees.  I thank them all for their hard work, dedication, and wonderful posts during the A to Z Challenge!
Clarissa of Clarissa Draper  

Denise of Organization and Inspiration for Fellow Writers
Lady Jai of WriteBackwards
Susan of Susan Says  

Tara of Tara Tyler Talks 

~~
And here's my completed homework assignment.
1.    What do you do to relax when you suffer from insomnia?
Oh, I've flunked this assignment already!  Nothing's worked for me so far.  In fact, I asked for help with insomnia in my Day Z post, so if anyone has any suggestions…
2.    What's the worst holiday you ever had?
The first Christmas I didn't get any books under the tree.  To my relief, Santa made up for that in a big way the following year.
3.    Where's your favorite place to write?
At my desk in my office.  I'm there so often, I've created my own little world.
For a home-away-from-home experience, I'd probably say in a treehouse on a tropical island.
4.    If you could live anywhere in the world where would it be?
On a tropical island.  (That was easy.)
5.    White, dark or milk chocolate?
Milk, always and forever!  But I'm trying to get used to dark since it's healthier.  White?  To me, that's not even chocolate.
6.    What's your favorite thing to have on toast?
Peanut butter with cinnamon.
7.    Which book do you wish you'd written and why?
The first part of this question is unanswerable for me, because my list would go on forever.  ;)  But I can tell you why I wish I'd written the books on that list.
They're keepers.  They make me care about the characters enough to worry, root for, and fall in love with them, and then to give them a special place in my heart and home.
8.    Film adaptations of novels – love them or hate them?
Well…I won't say I hate them.  Some of them are fabulous.  But I always read the novel first, since it's the closest to the author's vision of the story.
9.    Do you think Al Pacino is overrated as an actor?
In every movie of his I've seen, he's done a great job.
10.  Coffee or tea?
Tea, black, no sugar.  But almost always with something sweet on the side.  Chocolate, if possible.
11.  Would you ever do a sky dive?
No.  Never.  Let me restate that.
Never, ever. 

~~
Nominees, I'm turning the following 11 questions over to you.
Readers, again, feel free to jump in and leave a comment, answering some or all of these questions, too.
1.  What's your favorite ice cream flavor?
2.  What type of book do you like best?
3.  If you could live anywhere in the world, where would it be?
4.  What would you do with the money if you'd won a million dollars?
5.  Which actor would play you in the next blockbuster film?
6.  What's your favorite book from childhood?
7.  Would you like to read about a cowboy or a CEO hero?
8.  What do you want your grandchildren (or friends, if you have no grandkids) to remember about you?
9.  What's your favorite quote?
10.  What do you like best about yourself?
11.  What's the most important item in your bucket list?
 ~~~
Just one final note:  a big thank you and Happy Mother's Day to all the moms reading this post!
Thank you all for stopping by.
All my best,
Barbara