Readers – I'm very pleased to announce a guest at The Daille-y News today. Please help me welcome Caroline Clemmons, who has graciously taken some time from her busy writing schedule to answer a few questions for us and to share news of her latest release.
Caroline is also offering a giveaway to one commenter.  So kick back, relax, and enjoy getting to know this prolific historical author. Then, to enter her giveaway, leave a comment or question for her below.
BWD: Welcome, Caroline!
CC: Thank you, Barbara, for inviting me to your blog. To show my appreciation to your readers, I'll give away a signed print copy of one of my books (winner's choice) to one person who leaves a comment by tomorrow evening.
BWD: Thanks so much! I know my readers will appreciate your offer, too. Tell us a little about yourself.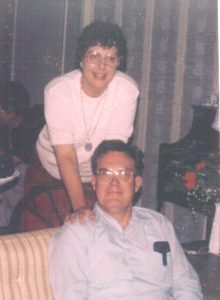 CC: When I was a baby, my parents moved to Southern California until the summer before I was eight then returned to West Texas. I call Lubbock my hometown and that's where my husband grew up also. I'm married to a wonderful man and we have two grown daughters—also wonderful in our opinion. My hero and I live in cowboy country of North Central Texas in a suburb of Fort Worth. We share our home with a menagerie of rescued animals. Before I started writing for publication, I made crafts (I love tole painting), sewed for several family members, and canned huge quantities of vegetables and fruit. I won blue ribbons at the State Fair of Texas for my peach jam, grape jelly, and green beans.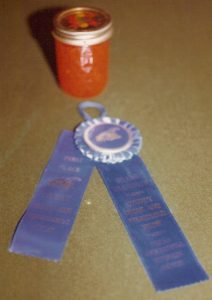 Writing changed all that. When I'm not writing, I enjoy spending time with my family, reading, travel researching family history, browsing antique stores, and getting together with friends.
BWD: How long have you been writing?
CC: As a child, I "wrote" and illustrated my own books. My dad thought education was extremely important and taught me to read when I was quite young. Secretly, I think he also tired of reading me the Bugs Bunny comic strip every day in the evening newspaper. J Once I discovered library books, I stopped writing and read voraciously.
Pursuing a career as a writer came much later after several other jobs that included secretary, bookkeeper, assistant to the managing editor of a psychology journal, and newspaper reporter and featured columnist. Now I'm lucky enough to write full time. Being a writer is the best job in the world!
BWD: What type books do you read?
CC: Listing the types I don't read would be easier: horror or true crime. I especially like either historical or contemporary romance set in the west. In addition, I enjoy Regency romances, fiction about women who helped in WWII, Southern fiction, time travel, and many more.
BWD: Please describe for us what writing/reading means to you.
CC: Perhaps I can best describe it by quoting my mother. When I was growing up, she never read books and truly believed reading too much caused poor eyesight. To prove her point, my dad and I wore glasses. When Mother retired and my aunt gave her a copy of THE THORNBIRDS, she became a voracious (but slow) reader. Later she told me she couldn't imagine not reading and wished she hadn't wasted all those years without books. I can't imagine not reading—I'd feel I lived in a vacuum.
BWD: What is your favorite snack & drink while reading/writing?
Cherry Dr Pepper and chocolate feed my muse—at least that's my story and I'm sticking with it. J But it doesn't matter whether or not I have a snack while I'm reading and writing. I love both and get so lost in the words I lose track of time.
BWD: Why do you like to read and write novels?
In our stressful times, reading is a brief vacation from the reality that surrounds us yet it can also shine a light on what's most important. I do not agree with those who insist that reading anything but supposedly "meaningful fiction and nonfiction" is a waste of time. In fact, I pooh-pooh them as literary snobs, not that they care what I think. I love reading romance novels and mysteries. I admire authors whose writing pulls me into the pages of their story. I identify with strong characters that become real on the pages of whatever book I'm reading. In my own writing, I attempt to create characters and settings that do the same for my readers.
BWD: Where do you prefer to write?
My favorite place is my desktop PC in my pink-walled office I refer to as "my pink writing cave". At times I use my laptop in other areas of the house, but nothing suits me as well as my little office. I have a large monitor and my favorite style keyboard. Our youngest daughter gave me numerous prints and plaques to decorate the few walls not covered by book shelves and I've added photos and a couple of things from friends. It's a happy, happy place for me.
BWD: What is your favorite quote and explain why you picked it?
"Become the change you want to see in the world," by Ghandi. We have no right to complain unless we are contributing—however minimally—to the world as we want it to be. Also, each of us preaches by example, so what we do sends a message to those around us.
BWD: Any other things you'd like to share?
I'm always happy to mention my books! I've just released my 32nd title with LORRAINE, Bride Brigade book 6. This series is about a lovely widow named Lydia Harrison who goes east to bring several young women to her town. With no unmarried women of marriageable age, bachelors have been threatening to move to a larger town. She arrives back in Tarnation, Texas with seven young women who live with her until they find the man they wish to marry or establish themselves in business. To assist them in getting acquainted, Lydia hosts receptions for the bachelors and dances for area residents.
Here's a blurb from LORRAINE:
How to escape marriage to an odious man . . .
Leave the state.
Lorraine Stuart joins a group of women traveling to Tarnation, Texas, a town with numerous bachelors but no unmarried women. She longs to meet a man who will admire her and the writing ability that has her published by a pseudonym in several publications. Just her luck, out of all those in Tarnation, she falls for the most stubborn man she's ever met. Why does the handsome newspaper owner have to be the only one who makes her heart flutter?
Grant Pettigrew has worked hard to establish the Tarnation Gazette. He is intrigued by Lorraine but he won't let a woman write for his newspaper. Besides, he can't afford to hire anyone yet. The green-eyed redhead is gorgeous and ignites dreams of family, but he's never met a more obstinate woman.
Will two immovable forces join to form a forever love?
Here's an excerpt from LORRAINE: (she is talking to Grant Pettigrew at the first reception for bachelors.)
Lorraine said, "Apparently I came at a good time. I hope to be settled in my own home long before the railroad arrives."
"I'm sure you will be if that's your wish. With only seven women and sixteen men here plus others in town, you'll be wed in no time."
She hoped so. "Only if I find the right man. Other people may marry for fondness or merely to have a companion, but I'm going to hold out for love."
"Guess that's what most of you young ladies want." A wistful expression crossed his face. "I wouldn't mind falling in love myself. With the odds against me, I'd probably fall for a woman who's interested in someone else."
She took his arm as they walked back to the house. "Aw, poor Mr. Pettigrew. You look so downtrodden that I almost feel sorry for you. Almost."
He smiled down at her. "Have a care, Miss Stuart. You'll hurt my sensitive feelings."
"Hmm, why do I doubt you?"
When they entered the house, several men had left and others were bidding goodbye.
Mr. Pettigrew bowed to her. "I apologize for monopolizing you, but I enjoyed the time we spent together."
A man she thought was Zane Evans clapped Mr. Pettigrew on the shoulder. "We've almost outstayed our welcome, Grant."
Lorraine watched as the two friends said goodbye to their hostess before leaving.
Prudence stopped beside her. "You certainly spent a lot of time with that one man. He must have been interesting."
"Yes, but also annoying. He thinks women can't write for publication without gushing adjectives."
Prudence giggled. "What a thing to say to you of all people."
Casting a look around, Lorraine pulled her aside. "Shhh. You're the only one here besides Lydia who knows."
"I don't understand why you want to keep your success a secret. I'd be telling everyone if I'd published stories in Frank Leslie's Magazine and Frank Leslie's Weekly Newspaper plus the New York Times and other places. Heavens, I'm rooming with a celebrity."
Lorraine tapped a finger against her chin. "I need a way to prove to that man I'm a good writer. Just wait until he reads something of mine and doesn't know a woman wrote it."
"I expect he has, don't you? I'll bet he subscribes to both of the Frank Leslie publications. Wouldn't it be funny to find out he enjoyed a story before he learned you wrote it?"
Lorraine only smiled in answer, but she shared Prudence's opinion. She'd bet Grant Pettigrew had read many stories by women and didn't realize he had. Like her, many other women used initials or a man's name as a pseudonym. She wondered if Mr. Pettigrew had read L. S. Trueharte's work.
You can find LORRAINE here:  http://a.co/hoImjSI
Author Bio: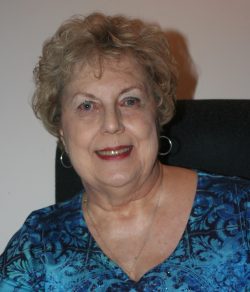 Caroline Clemmons is an Amazon bestselling and award winning author of historical and contemporary western romances. A frequent speaker at conferences and seminars, she has taught workshops on characterization, point of view, and layering a novel.
Caroline and her husband live in the heart of North Central Texas cowboy country with their menagerie of rescued pets. When she's not indulging her passion for writing, Caroline enjoys spending time with family, reading, travel, antiquing, genealogy, and getting together with friends. Find her on her blog, website, Facebook, Twitter, Goodreads, Google+, and Pinterest.
Click on her Amazon Author Page for a complete list of her books and please follow her there.
Subscribe to Caroline's newsletter here to receive a FREE novella of HAPPY IS THE BRIDE, a humorous historical wedding disaster that ends happily—but you knew it would, didn't you? She only sends a newsletter when she has a new release, contest, or other news to share. No salesman will call.
She loves to hear from her readers at caroline@carolineclemmons.com
CC: Thank you, Barbara, for hosting me today. Readers, don't forget to leave a comment to be entered for a signed print copy of one of my books.
BWD: Thank you again for joining us, Caroliine! Readers, don't forget to comment for a chance to enter Caroline's giveaway. Also, stop by her blog, where I recently visited and am holding a giveaway of my own. You can find that post here. http://bit.ly/cctrpb519