Welcome to Barbara White Daille's Web home!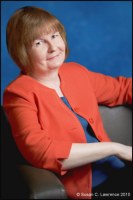 Thanks for stopping by! I'm Barbara, and I write home and family romances, usually with cowboys, kids, and a touch of humor.
If this is a return visit for you, welcome back.
My latest release is The Lawman's Christmas Proposal, book 3 in The Hitching Post Hotel series.
Find out more about the series on the Recent and Upcoming Releases page. And click here to read an excerpt from The Lawman's Christmas Proposal.
Have fun checking out the site and my blog, "The Daille-y News."  Please look for me on Facebook and Twitter. I'd love to stay in touch. You'll also find links here to sign up for blog post notifications and my newsletter.
All my best,

Latest Releases
The Lawman's Christmas Proposal
Book 3, The Hitching Post Hotel Series
December 2015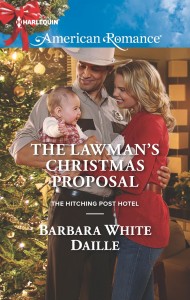 Amazon   
Barnes & Noble   
Books-A-Million
Harlequin
IndieBound   
Kobo
A Rancher of Her Own
Book 2, The Hitching Post Hotel Series
July 2015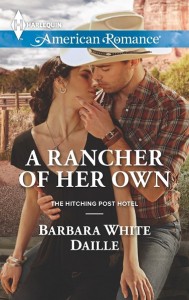 Amazon
Barnes & Noble
Books-A-Million
Harlequin
IndieBound
Kobo
The Cowboy's Little Surprise
Book 1, The Hitching Post Hotel Series
April 2015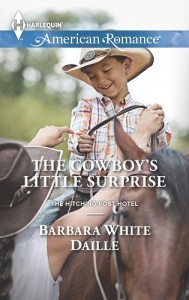 Amazon
Barnes & Noble
Books-a-Million
Harlequin
Kobo
IndieBound