Welcome to the Web home of Barbara White Daille!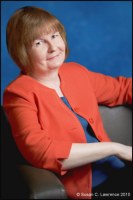 Hi!  I'm Barbara White Daille, and I write home and family romances for Harlequin American Romance, usually with cowboys, kids, and just a touch of humor.
The big news around here is my sale of a new three-book series, The Hitching Post Hotel!  Book one, The Cowboy's Little Surprise, releases in April 2015.  Find out more about the series under the Books tab on the Recent and Upcoming Releases page.
My latest book is The Texan's Little Secret.  Click here to take a peek into the story.
I love to chat with readers, and you'll find ways to stay in touch with me via the Facebook, Twitter, and newsletter links above. Info about all my releases can be found at the All Books tab, also above – which has just been updated.
There will be lots of great news in my writing life in 2015.  Please drop by my blog, The "Daille-y News," for more updates, inspiration, and the latest happenings in my writing life.  (If you like, you can sign up for blog notifications on that page, too.)
And if you have an extra minute, drop me a note.  I'd love to hear from you!
All my best,

~~
Upcoming
The Cowboy's Little Surprise
April 2015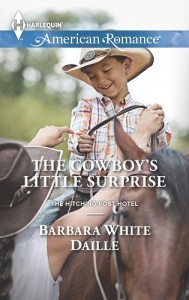 Latest Releases 
In the Rancher's Care
January 2015
(2-in-1 anthology re-release of
Honorable Rancher)

The Texan's Little Secret
August 2014

Amazon, Amazon UK, Barnes & Noble,
Books-A-Million, Harlequin Books,
Powell's Books, The Book Depository