Welcome to Barbara White Daille's Web home!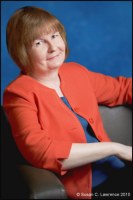 Thanks for stopping by!  I'm Barbara, and I write home and family romances, usually with cowboys, kids, and a touch of humor.
If this is a return visit for you, welcome back.  I hope you like the new look here at the site.
My latest release is A Rancher of Her Own, book 2 in the new series, The Hitching Post Hotel.
Find out more about the series on the Recent and Upcoming Releases page, and read an excerpt of A Rancher of Her Own on its own page.
Please look around the site and check out where you can find me: Facebook, Twitter, my newsletter, and my blog, "The Daille-y News."  I'd love to stay in touch.
All my best,

Latest Releases
A Rancher of Her Own
Book 2, The Hitching Post Hotel Series
December 2015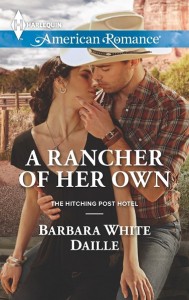 Available almost everywhere books are sold, including:
Amazon
Barnes & Noble
Books-A-Million
Harlequin
IndieBound
Kobo
The Cowboy's Little Surprise
Book 1, The Hitching Post Hotel Series
April 2015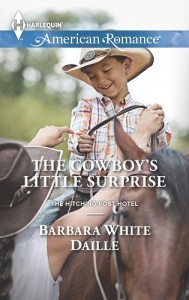 Amazon
Barnes & Noble
Books-a-Million
Harlequin
Kobo
IndieBound