Welcome to Barbara White Daille's Web home!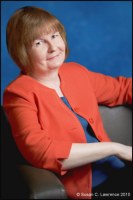 Thanks for stopping by!  I'm Barbara, and I write home and family romances, usually with cowboys, kids, and a touch of humor.
We've just redone the website and blog, and I hope you like the new look.  We're also celebrating the kick-off of my new series, The Hitching Post Hotel, with the release of the first book.  The Cowboy's Little Surprise has just debuted.
Find out more about the series on the Recent and Upcoming Releases page, and read an excerpt of The Cowboy's Little Surprise on its own page.
Please look around the site and check out where you can find me: Facebook, Twitter, my newsletter, and my blog, "The Daille-y News."  I'd love to stay in touch.
All my best,

Latest Release
The Cowboy's Little Surprise
Book 1, The Hitching Post Hotel Series
April 2015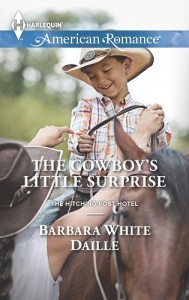 Amazon  Barnes & Noble  Books-a-Million
Harlequin  Kobo  IndieBound