Welcome to Barbara White Daille's Web home!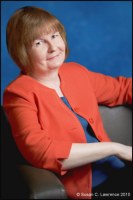 Hi, and thanks for dropping in! Newbies and return visitors should always feel right at home here. I'm Barbara, and I write small-town romances big on home and family. They often feature cowboys and ranchers and always include kids and (in my eyes, anyway) a touch of humor.
My brand-new release is Cowboy in Charge, book 4 in The Hitching Post Hotel series. I'm proud to say the book was given a Recommended Read by the USA Today Happy Ever After blog. You can check out a clip of the review at the Buzz Page.
Have fun checking out the site and my blog, "The Daille-y News."  Please look for me on Facebook and Twitter. I'd love to stay in touch. You'll also find links here to sign up for blog post notifications and my newsletter.
All my best,

Latest Releases
Cowboy in Charge
Book 4, The Hitching Post Hotel Series
July 2016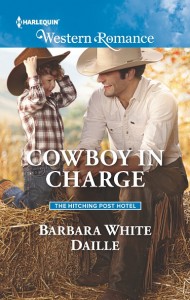 Amazon
Barnes & Noble
Books-A-Million
Harlequin
IndieBound
Kobo

The Lawman's Christmas Proposal
Book 3, The Hitching Post Hotel Series
December 2015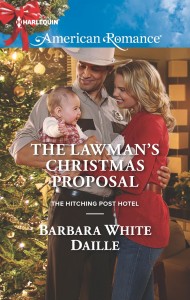 Amazon   
Barnes & Noble   
Books-A-Million
Harlequin
IndieBound   
Kobo
A Rancher of Her Own
Book 2, The Hitching Post Hotel Series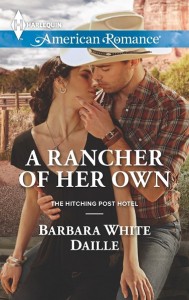 Amazon
Barnes & Noble
Books-A-Million
Harlequin
IndieBound
Kobo
The Cowboy's Little Surprise
Book 1, The Hitching Post Hotel Series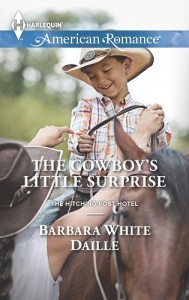 Amazon
Barnes & Noble
Books-a-Million
Harlequin
Kobo
IndieBound